Wow! A new year begins at KSPS. It is so exciting to meet our new class, 2/3R. We are heading into Week 3 of Term 1 and, so far, Mrs Rogers has been amazed by how well our class members are adapting to new routines.
To start 2016, we have been learning about Chinese New Year. 2016 marks the Year of the Red Fire Monkey. We have learned about Nian, the monster who was scared of fire, the colour red and firecrackers; we have discovered the importance of the Chinese dragon (and, by the way, we have completed some sensational artwork – watch out for it on our art page); we have also compared the Chinese calendar to our own to understand why Chinese new year celebrations do not take place at the same time as ours. Oh, and did you know that each year of the Chinese zodiac is represented by one of twelve animals? Last week, we made some lucky red envelopes, featuring the red fire monkey: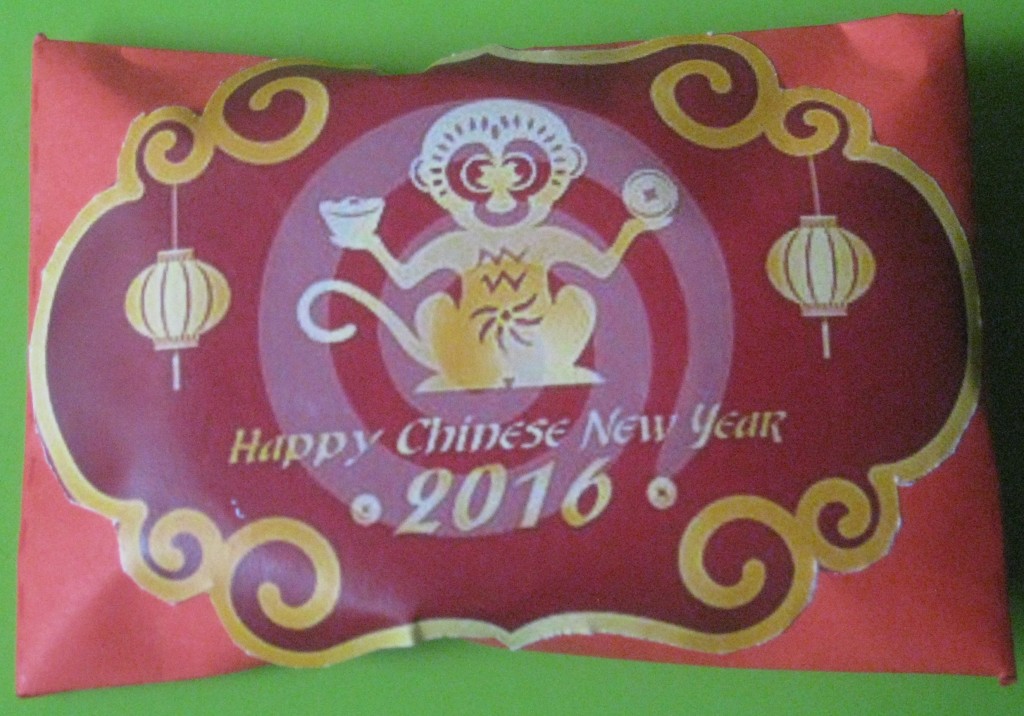 Mmmm, the one above looks full of something – but what? Well, 2/3R class members will find out today when they receive their envelope before home time. Cool!
There's one thing left to say: Happy Chinese New Year! Wishing you all happiness and prosperity.
GONG HEY FAT CHOY!